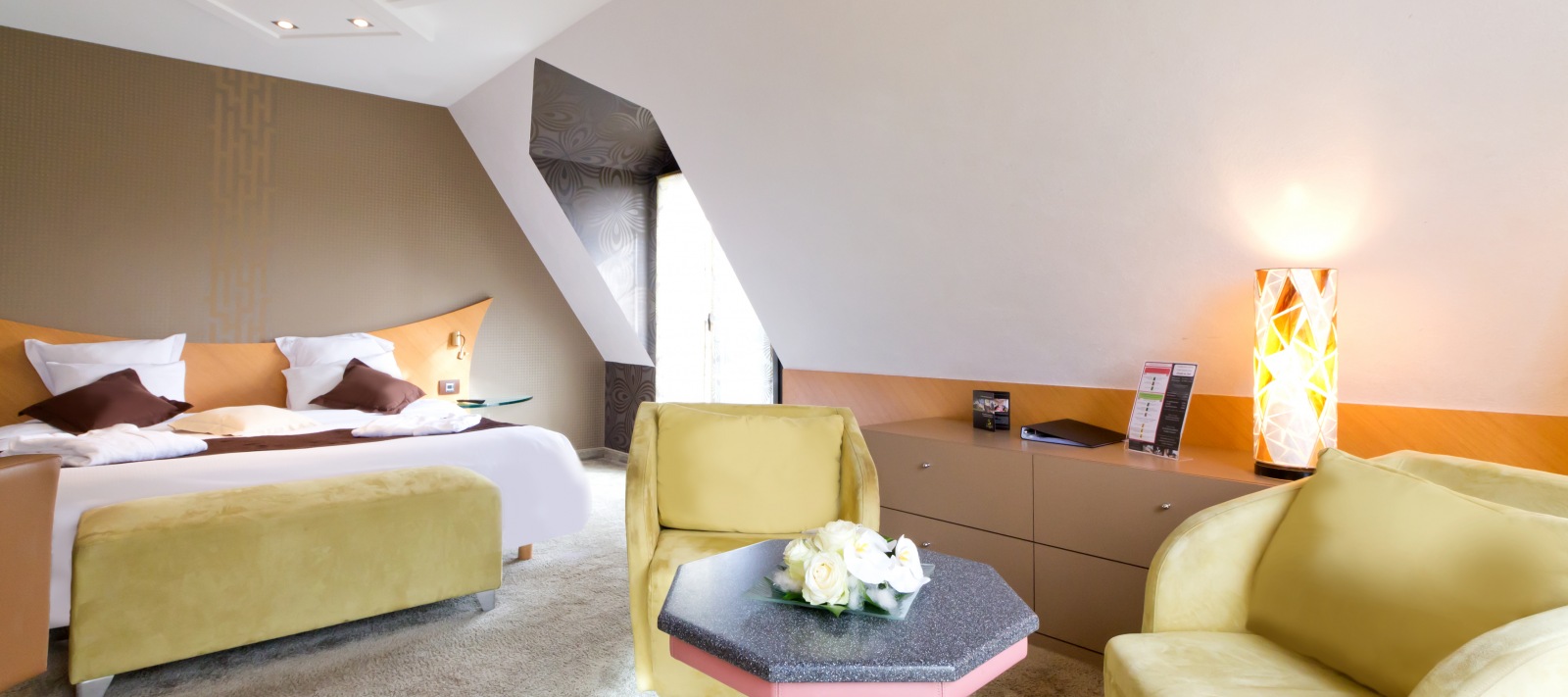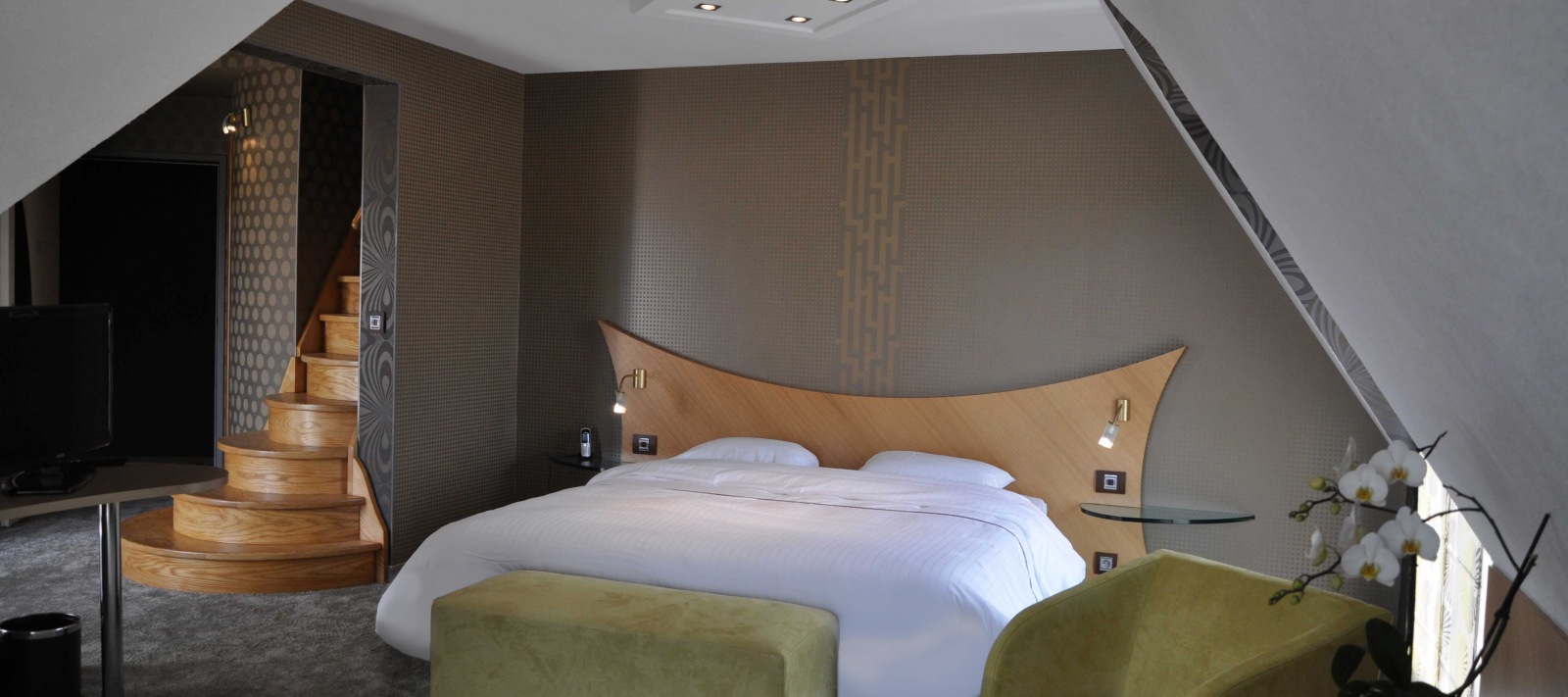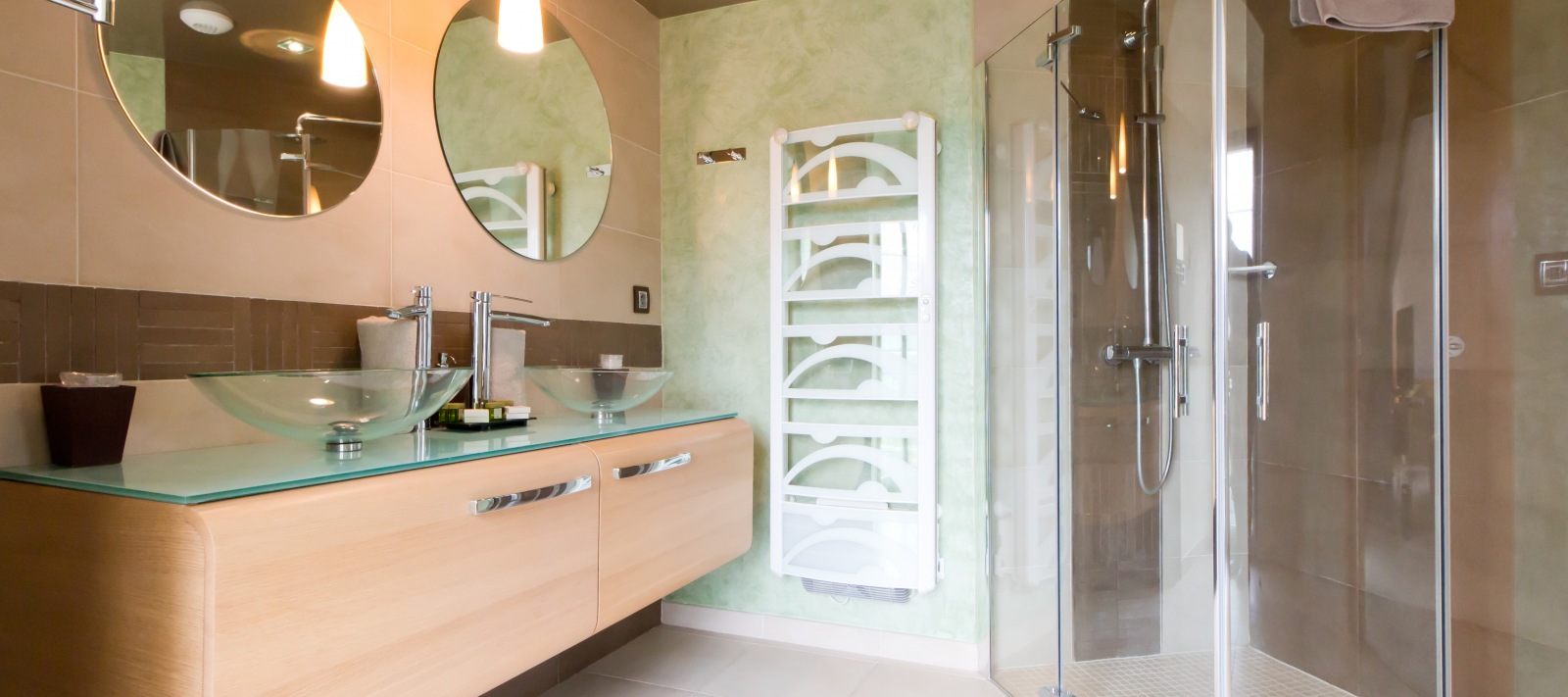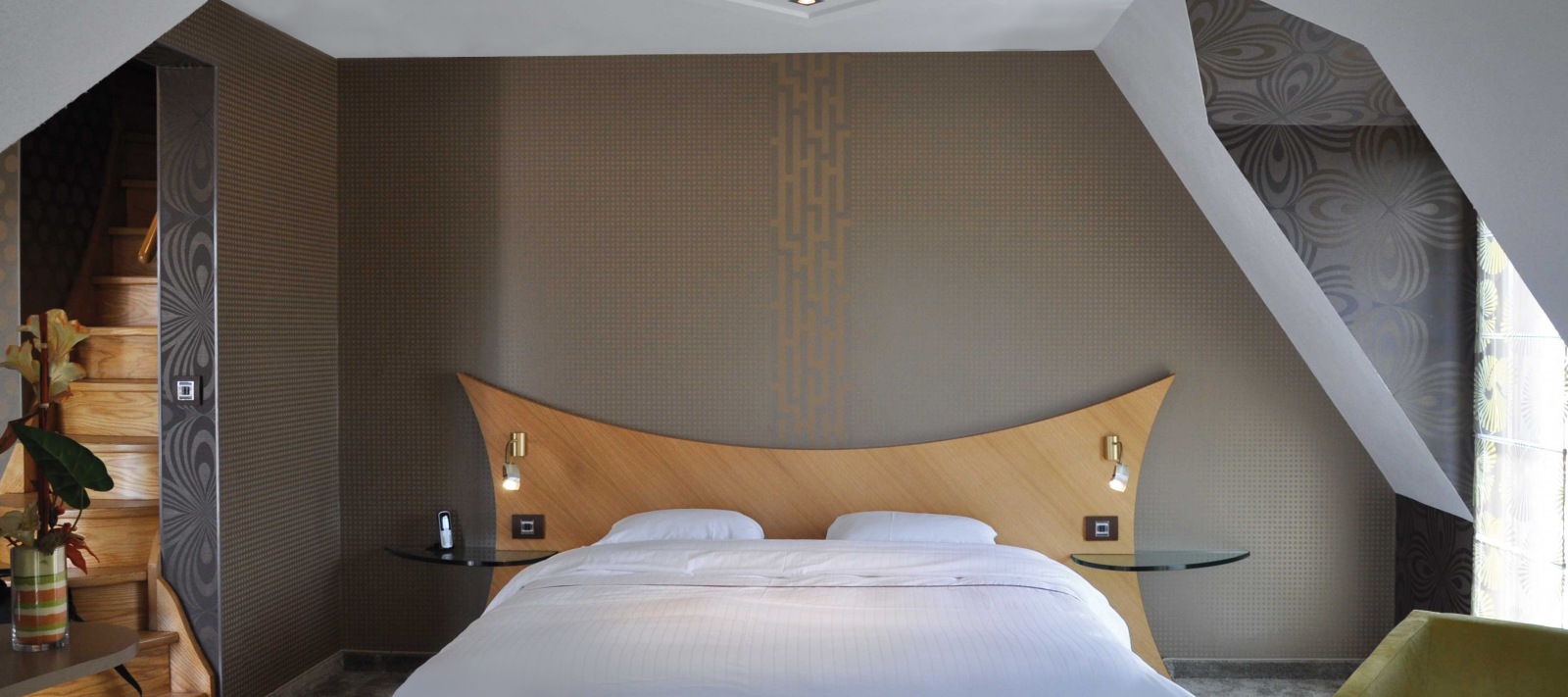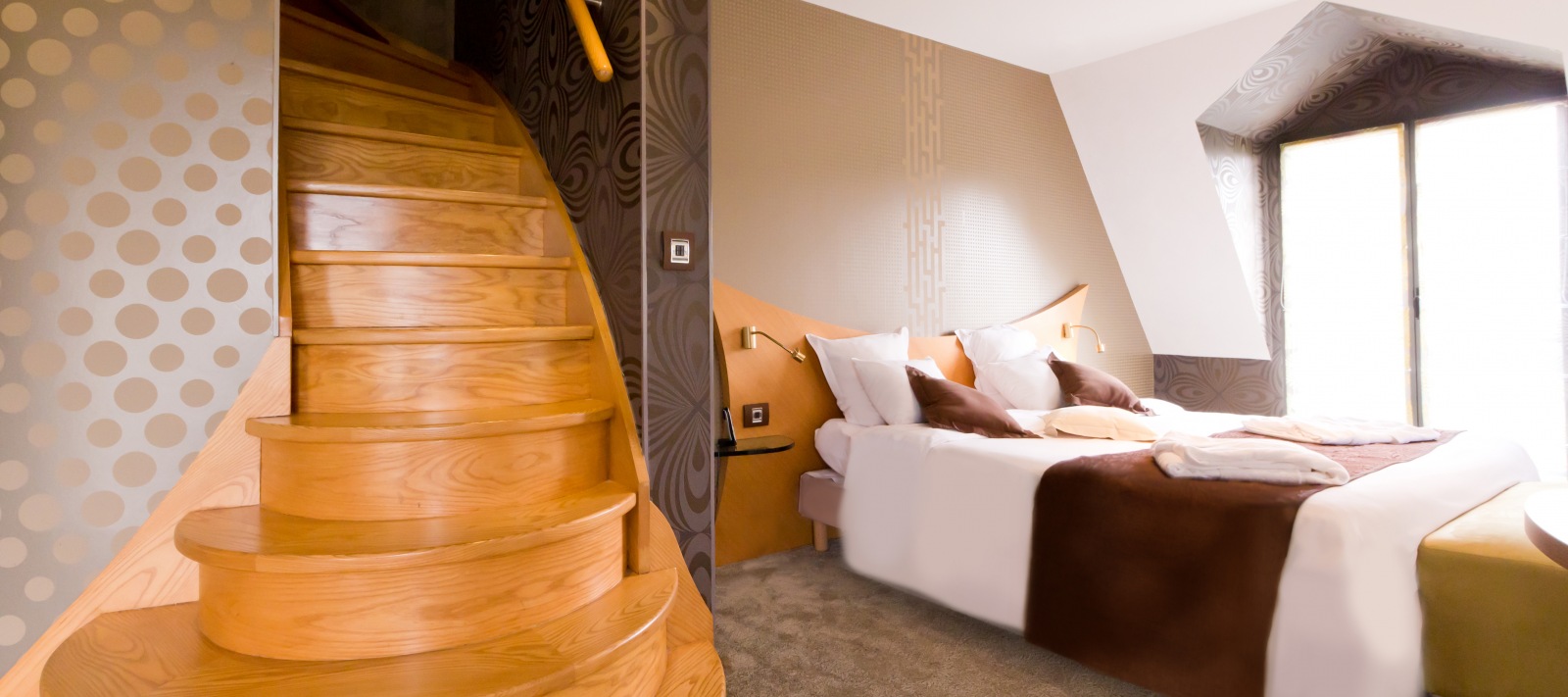 Serenity of the south in its soft aniseed chocolate wood A haven for contemplating nature
Hotel official website
Best Rate Guarantee
A haven for contemplating nature
Serenity of the south in its soft aniseed chocolate wood
from €119 per night
The Southern Serenity Superior Suite was conceived and designed as a "woodland refuge", a luxurious refuge with panoramic views of Villedieu les Poêles, through the vast openings in the bedroom and the bathroom area...
The wood, chocolate, bronze and anise colors combined with the softness of the materials and motifs of this duplex of more than 50 sq.m. create a visual harmony inviting its guests ... to serenity.
Surface area 53 sq.m. on split level
Master bedroom: Double king size bed (180cm) or separate beds (2x90cm)
Children's bedroom on mezzanine: one 90cm bed and two sofa beds
Walk-in shower
BAS controlled lighting and heating
Flat screen TV
Unlimited wi-fi and wired network (RJ45)
Welcome tray
To be booked in advance prior to arrival:
Romantic Room Package
Artificial rose petals strewn on the bed: €13
Natural rose petals strewn on the bed: €20
Bouquet of roses (11): €23
Bouquet of roses (50): €90
Bouquet of flowers in white vase: €38
Prestige Room Package
Champagne (75cl): €30
Plate of petit fours(8 items) €10
VIP Room Package
Bathrobe, mini bar and slippers: €20 per room per stay
Plus...
Massage in your room See brochure for details
Private use of the Domaine
Cot €10 per room per stay